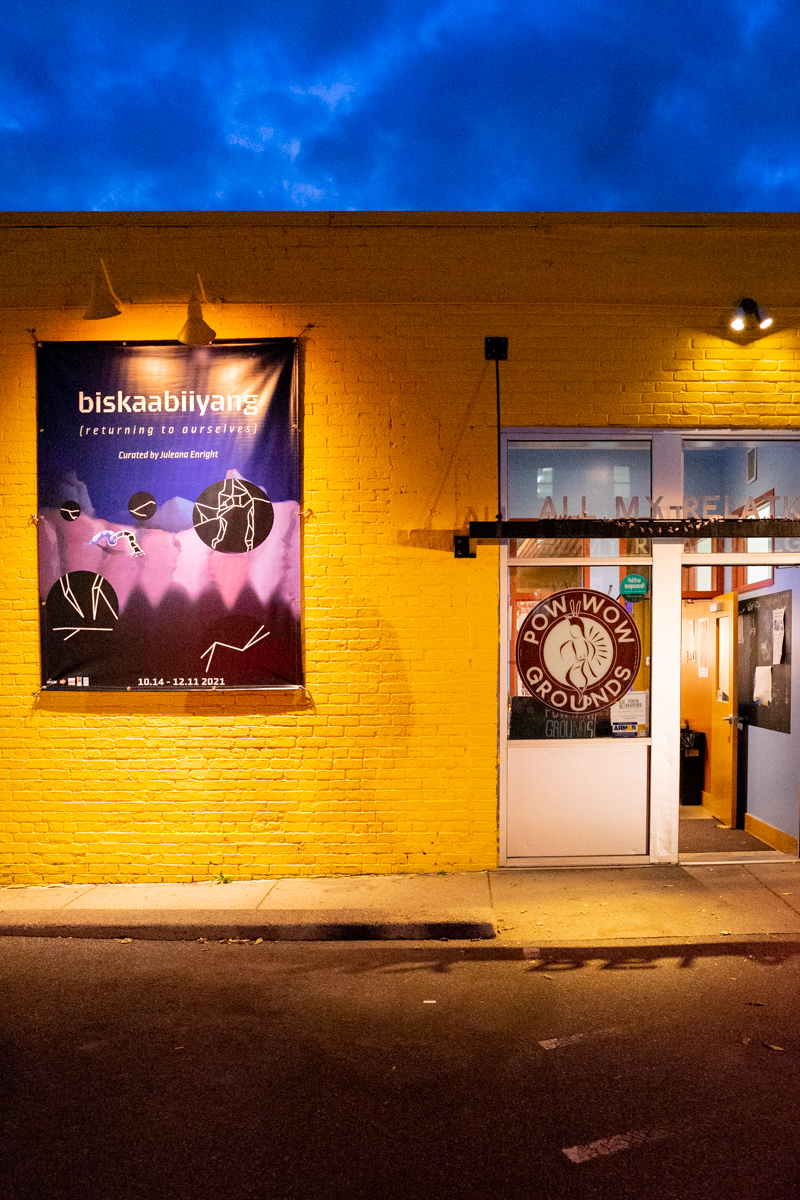 About All My Relations Arts History
Founded by Shirlee Stone as Mitakuye Oyasin (a Dakota phrase for All My Relations) in 1999, All My Relations Arts has more than a decade-long history of producing quality contemporary American Indian fine arts exhibits. All My Relations Arts presented dozens of exhibits at Ancient Traders Gallery, which closed in 2010. All My Relations Arts became an initiative of the Native American Community Development Institute (NACDI) in 2010.  The new All My Relations Gallery opened in January 2011 in the heart of the American Indian Cultural Corridor along Franklin Avenue in Minneapolis with the debut of never-before-seen paintings by the master artist Frank Big Bear.
Artists who have exhibited with All My Relations include Andrea Carlson, Gordon Coons, Jim Denomie, Carl Gawboy, Sam English, Jaune Quick-to-See Smith, Steve Premo, Shan Goshorn, Mona Smith, Maggie Thompson, Jonathan Thunder, Karen Savage-Blue, and dozens of others.