About the Cohort
We Are Still Here is a multiyear collaborative partnership between the Native American Community Development Institute (NACDI) and Hennepin Theatre Trust to bring large-scale, high-profile public artworks to the Hennepin Theatre District and the American Indian Culture Corridor. This ongoing and evolving initiative seeks to match emerging Native artists with established Native arts mentors in an extending fellowship that creates a variety of public art works which promote Native and Indigenous storytelling in the community along Hennepin Avenue and throughout the greater Twin Cities metro area.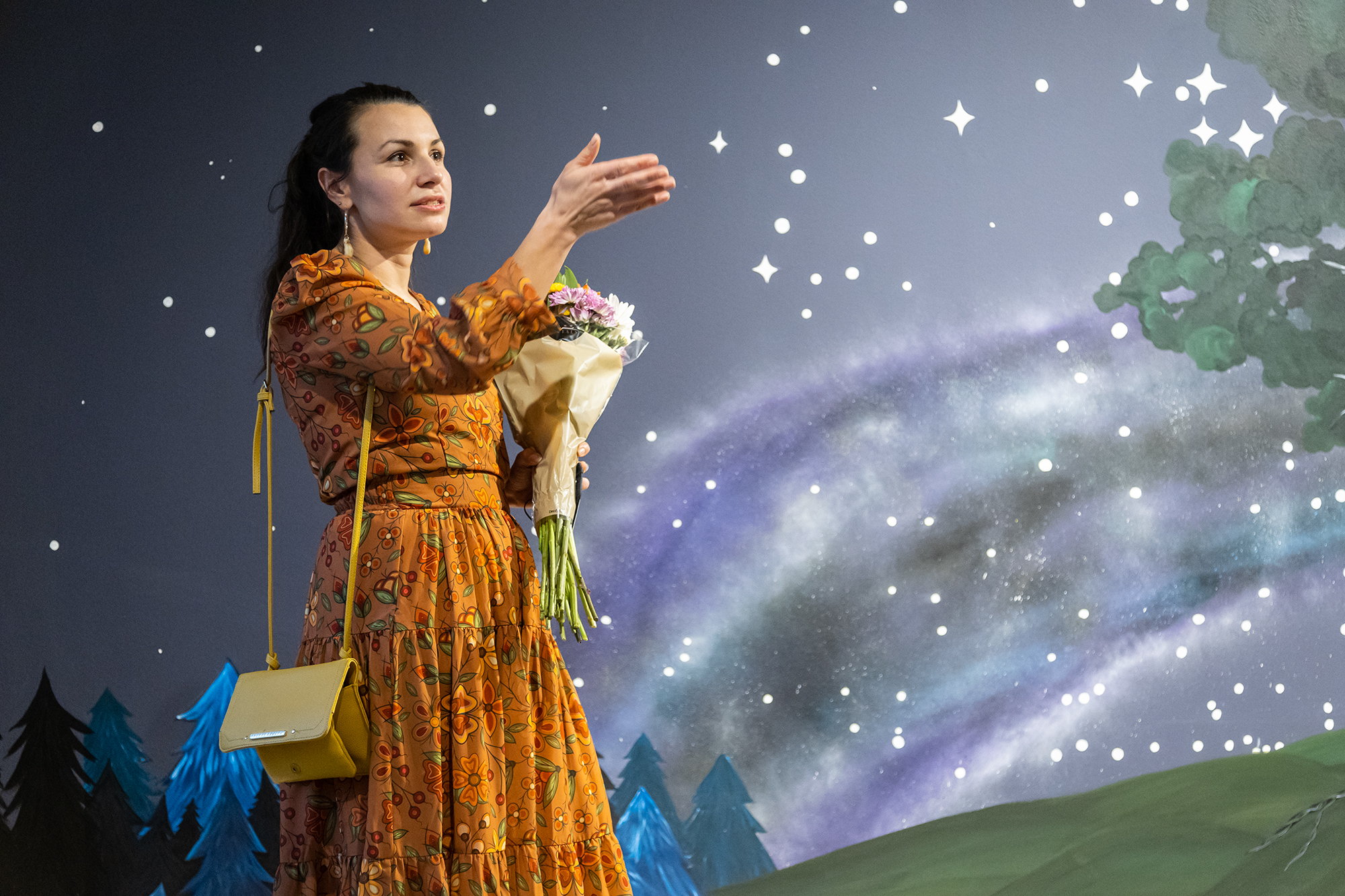 Artist and Mentor Collaboration
Each cohort works closely with their mentor, Hennepin Theatre Trust and NACDI over the course of several months to create a learning experience tailored to their individual styles, goals and needs as artists. The artists and their mentor will work and learn together, creating in an artistic medium individual to each cohort; this year the artists will be creating murals, but past cohorts have designed digital artwork, animations and projections.
The cohort experience culminates in a final capstone project of their own choosing, allowing the artists to take the skills and resources they have gained and move their work to the next level. Aside from the technical aspects of developing public art, We Are Still Here is meant to equip the artists to generate opportunities for community engagement beyond the artists themselves. Each capstone project reflects the unique nature of the artist's exploration of Native Truth-Telling as it intersects with their intended location, supplying a platform which allows them to create engaging and though-provoking public art that boldly reimagines and restores historical and contemporary narratives which have been subjugated or otherwise minimized and negated.
We Are Still Here is a catalyst that weaves Native and Indigenous culture back into Hennepin Avenue, connecting the district's community to arts and cultural experience to its past in unexpected and profound ways.

Partner: Hennepin Theatre Trust
Hennepin Theatre Trust drives cultural and economic vitality in Minnesota through leadership of the dynamic Hennepin Theatre District in downtown Minneapolis and educational programming that reaches every area of the state. Its historic theatres — Orpheum, State and Pantages — and event center at 900 Hennepin Avenue light up Hennepin Avenue with top-tier entertainment, including the best of Broadway and a wide variety of arts programming. Hennepin Theatre Trust is a nonprofit 501(c)(3) organization. Learn more at HennepinTheatreTrust.org.
This activity is made possible by voters of Minnesota through a Minnesota State Arts Board Operating Support grant, thanks to a legislative appropriation from the arts and cultural heritage fund.
We Are Still Here: Call for Artists
Sorry, nothing found