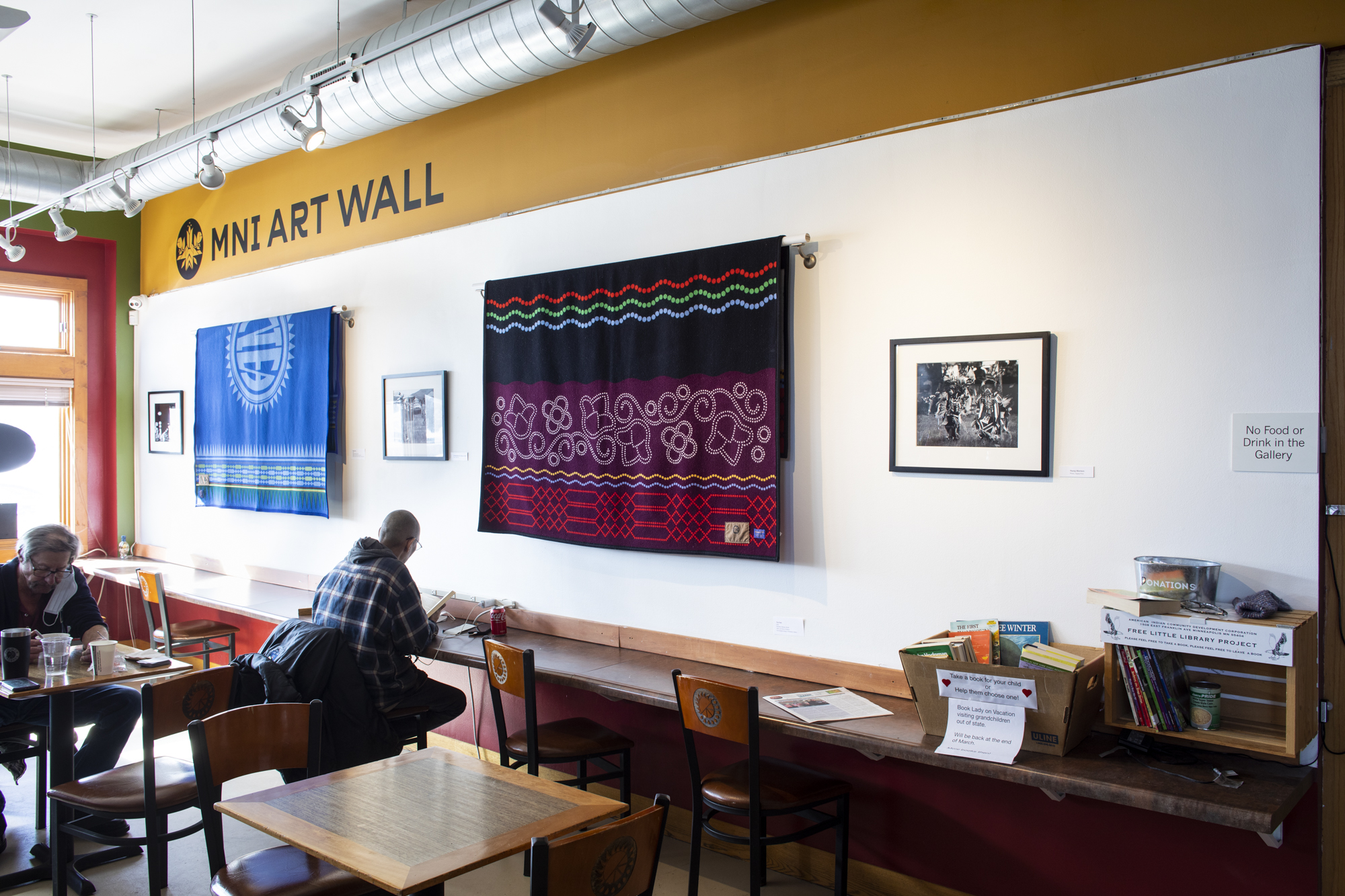 About
The Mni Art Wall – located in the Pow Wow Grounds coffee shop – is connected to All My Relations Arts Gallery. This exhibit space connects and supports local and emerging artists in our community. The Mni Art Wall was created to provide an opportunity for all artists from our diverse community. On this wall, gallery staff curate visual art with positive and educational principles. It is our hope that this mini art gallery will encourage artists to engage our community through art.
On View
Sorry, nothing found
Call to Artists
If you wish to apply to showcase your art on the Mni Art Wall, email us at arts@nacdi.org with your name, a biography and work samples, and we will be in contact with you.
Purchasing Artwork?
If you're interested in purchasing artwork you have seen on the MNI Art Wall, please contact Angela Two Stars.