Location
1414 East Franklin Avenue
Minneapolis, MN 55404
We are in the same building as Pow Wow Grounds Coffee.
Gallery Hours
Tuesday-Friday: 10 am-5 pm
Saturday: 12 pm – 3 pm
Sunday-Monday: Closed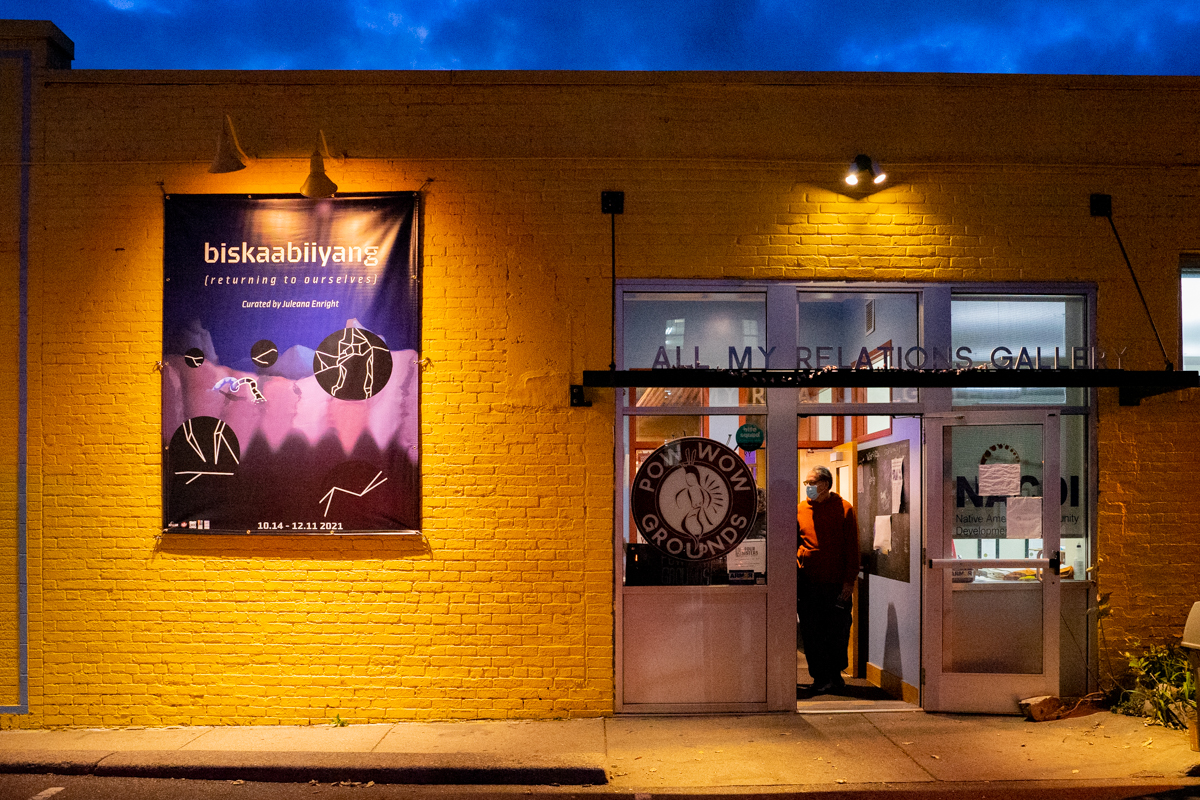 Gallery Rental
The All My Relations Arts gallery is available to rent. Learn more about the layout of the gallery, rental availability, rates, amenities, and catering services.