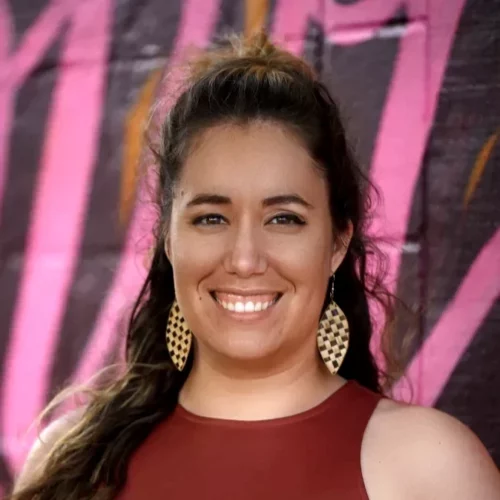 Alexandra Buffalohead is an artist, curator, and musician. She is the Arts and Cultural Engagement Manager at the Native American Community Development Institute and All My Relations Arts Gallery in Minneapolis, MN. She previously worked at the Indian Land Tenure Foundation and American Indian Cancer Foundation. She serves on the board of Highpoint Center for Printmakers. 
Buffalohead is a 2019 Emerging Curator Institute Fellow and has curated at the Cedar Cultural Center, Highpoint Center for Printmakers, Artistry's Inez Greenberg Gallery, Mia (Minneapolis Institute of Art) America's Gallery 261, and the University of St. Thomas (St. Paul).
Buffalohead earned a BA from Augsburg University, an AS from the Art Institute International of Minnesota, and an MA from the University of Saint Thomas.