Green Roof Poetry Curated by All My Relations Arts' Native Author Program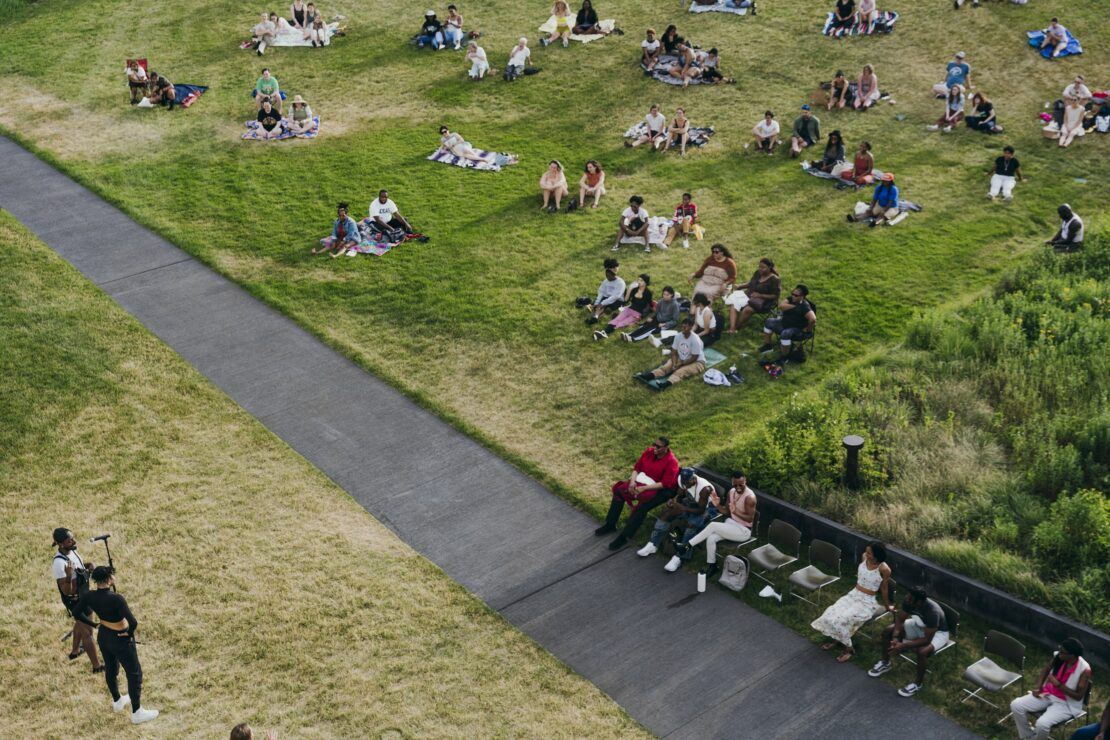 Date:
Location: Wurtele Upper Garden at the Walker Art Center. 725 Vineland PI, Minneapolis, MN 55403
Green Roof Poetry brings together some of the Twin Cities' most dynamic writers for an evening of literary readings on the Walker's hillside. On June 22, All My Relations Arts' Native Authors Program will offer readings from its writers and mentors. Bring your blanket, pick up curated picnic snacks and libations at Cardamom, and relax for an evening of fresh-air readings curated by local and national poets.
Austin Owens will be DJ-ing, and there will be readings by Art Coulson, Rosie Peters, Tashia Hart (read by Angela Two Stars), and Janice Bad Moccasin.
Accessibility
ASL is planned for all Green Roof Poetry programs.
Follow the paved path on the hillside for an accessible route to the event. There will be two accessible seating spaces on level grassy areas on the hillside—one at the bottom of the hill and one halfway up the hill. These spaces are next to a paved path and will have chairs for people who need them. Staff members stationed around the hillside will be able to assist with accessible seating.
To request accommodations for these programs or for more information about accessibility, call 612-375-7564 or email access@walkerart.org.
For more information about accessibility at the Walker, visit their Access page.