Mixed Media Monotype Workshop with Laura Youngbird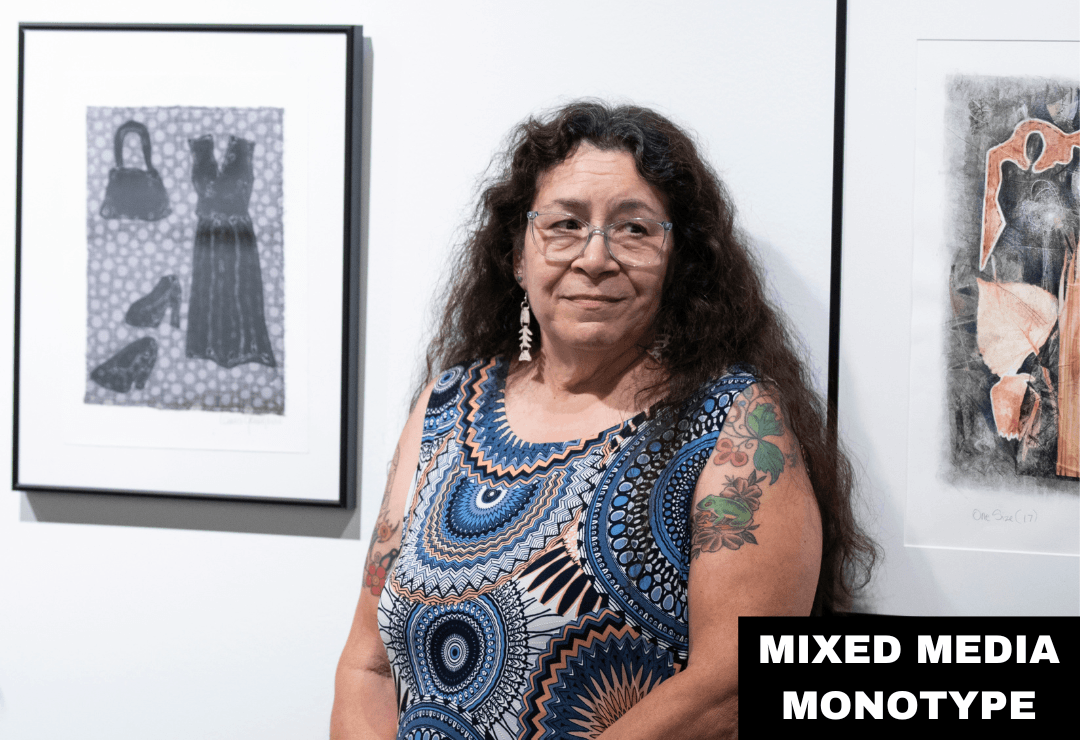 Date:
Location: All My Relations Gallery, 1414 East Franklin Avenue, Minneapolis, MN 55404
Please join artist Laura Youngbird for a fun evening of printmaking without a press. Gelli Plate is a product that is similar to a homemade gelatin plate, but it will last longer and needs no refrigeration. The plates that will be available for use during the workshop are 10" x 8". Bring your own stencils, cut out shapes, loose woven fabric or anything flat that can act as a stencil (dried flowers for example). Inks and paper will be provided. Spots are limited to 15 participants.
This activity is part of arts programming for Inde Wiisagendam (My Heart Hurts), a solo show from artist Laura Youngbird. Inde Wiisagendam runs through Sept. 9th. For more information on the exhibit and programming, please visit allmyrelationsarts.org.
About the Artist
Laura Youngbird is an artist and art educator. She completed her BFA, MA & BS in Art Education from Minnesota State University Moorhead. The themes in her work originated from experiences her family and particularly her grandmother had while at boarding schools and issues that surrounded their assimilation into non-Indian culture. Laura also explores the influence of Christianity on American Indian spirituality and life views.
She is the former Director of Native American Art Programs at Plains Art Museum in Fargo North Dakota. Laura also taught art at Circle of Nations School in Wahpeton, North Dakota, as an Artist-in-Residence for the North Dakota Council on the Arts and Fargo Public Schools. She currently teaches at Minnesota State University in Moorhead (MSUM).
Laura has received several awards including First People's Fund — Artist in Business Fellowships in 2018 and 2022, Artist Initiative Grants in 2009 and 2013 from the Minnesota State Arts Board, and a Jerome Fellowship in 2003 to work and study with master potter, Richard Bresnahan at St. John's University in Minnesota. She also received an Artist in Residence Fellowship from the Institute of American Indian Art, Santa Fe, New Mexico and at MSUM. Laura has her Masters in printmaking and is a practicing artist working in mixed-media drawing, painting, sculpture and ceramics. Her work has been shown in numerous regional and national galleries and exhibitions.