Rosy Simas Danse: she who lives on the road to war
Oct 6, 2022 – Dec 15, 2022
Rosy Simas Danse: she who lives on the road to war
All My Relations Arts presented she who lives on the road to war by Rosy Simas Danse October 6 – December 15, 2022. The project includes a new installation and in-gallery performances.
she who lives on the road to war is an immersive installation and dance performance created by Rosy Simas in response to global loss and the collective need to come together in peace and reconciliation. The project takes its title from one of the names of Haudenosaunee historical figure Jigonhsasee, whose wisdom and vision helped Hiawatha and the Peacemaker bring the Nations together as the Haudenosaunee Confederacy. she who lives on the road to war is a place for visitors to rest, grieve, condole and meditate.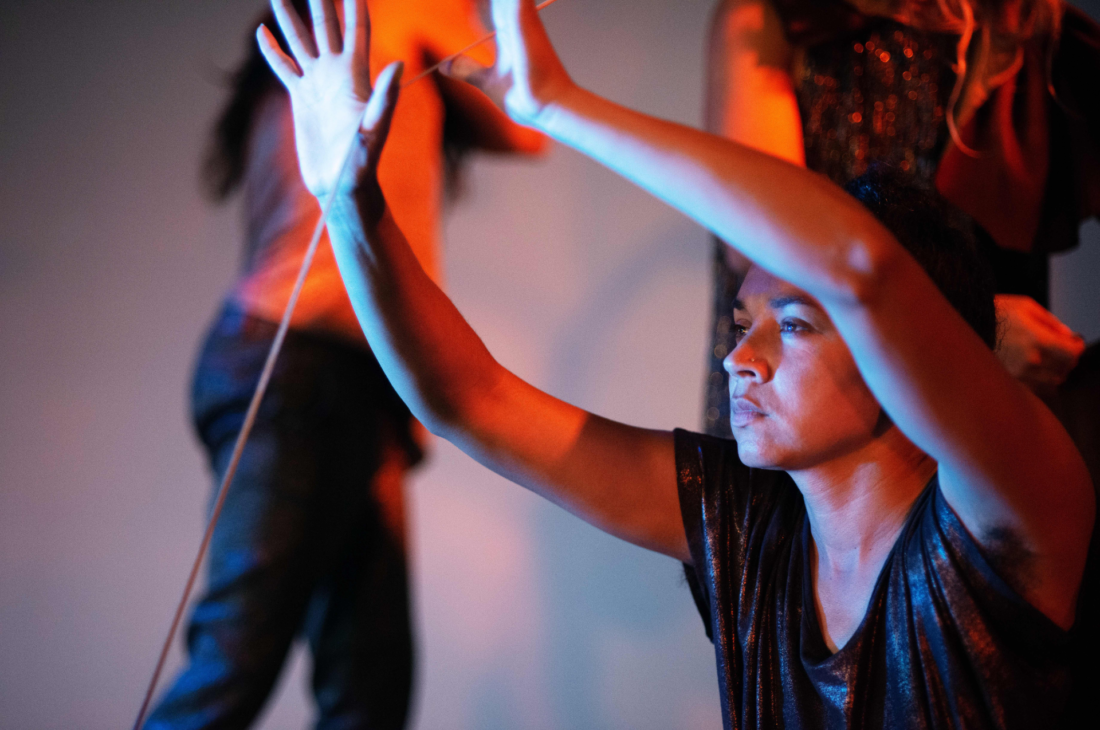 she who lives on the road to war had a dual premiere at Weisman Art Museum (WAM) and in the heart of the Twin Cities' Native community, at All My Relations Arts. After its performance run in Minneapolis, the work will tour to Gibney in New York City, Maui Arts & Cultural Center, and other cities.
In addition to developmental support from the Weisman and AMRA, she who lives on the road to war was made possible by the New England Foundation for the Arts' National Dance Project award (2021), and The MAP fund (2020), with lead funding from the Doris Duke Charitable Foundation and The Andrew W. Mellon Foundation.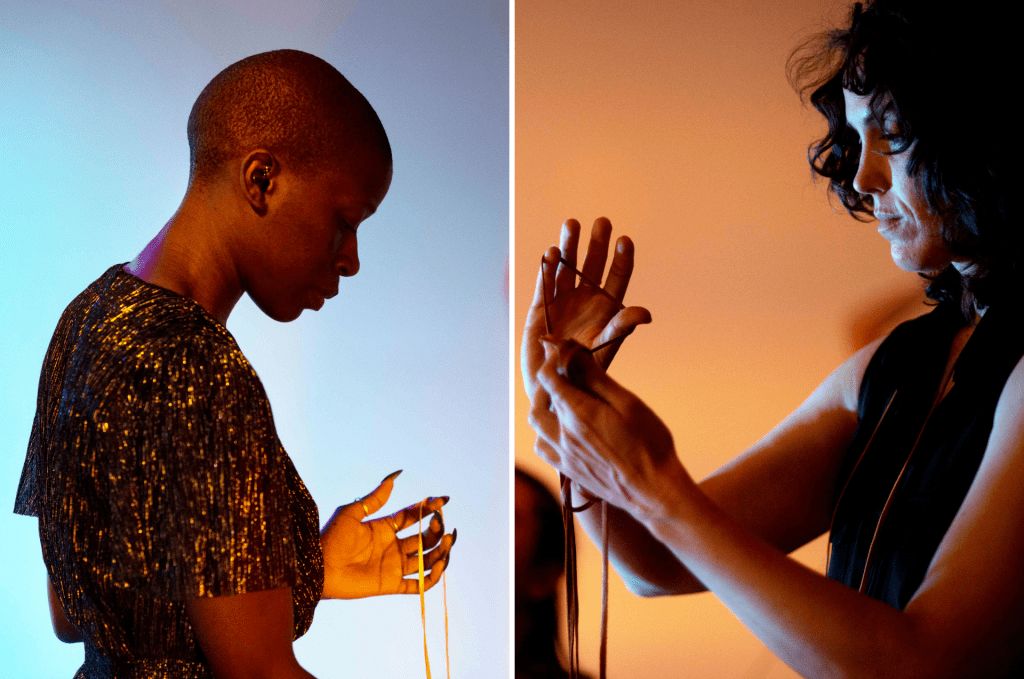 Project Collaborators
Director: Rosy Simas
Composer: François Richomme
Lighting Designer: Heidi Eckwall
Performers: Jessika Enoh Akpaka, Lelis Brito, Erin Drummond, Sam Johnson, Sam Aros Mitchell, Valerie Oliveiro, Pedra Pepa, Sharon Picasso, Lela Pierce, Rosy Simas, Judee Shui Xian, Jeffrey Wells, Taja Will
Production Manager/Community Engagement Coordinator: Sequoia Hauck
Studio/Production Assistant: Atim Opoka
Rosy Simas, Haudenosaunee (Seneca, Heron Clan), is a choreographer and film and visual artist based in Minneapolis. Her work investigates how culture, history and identity are stored in the body and expressed in movement. For more than twenty years she has created work that addresses a wide range of political, social and cultural subjects from a Native feminist perspective. She has received support from Native Arts and Cultures Foundation, First Peoples Fund, Guggenheim Foundation and McKnight Foundation, and she is a Dance USA Fellow as well as a Joyce Awardee.