AMRA
All My Relations Arts (AMRA) is a program of the Native American Community Development Institute (NACDI). As a gallery, AMRA is one of the few Midwest hubs for contemporary Native art and an integral place for advancing the careers of Native artists. AMRA is a national platform for the elevation of contemporary Native artists and provides continued support for artists and art professionals. 
Current & Upcoming Exhibitions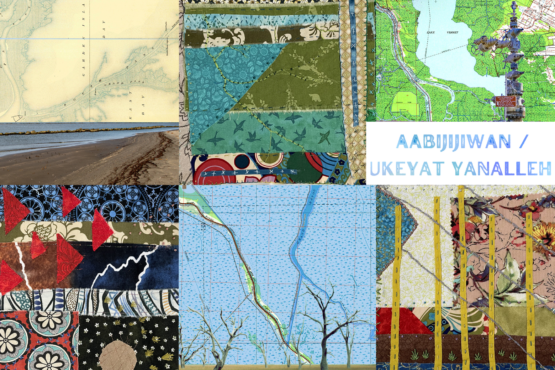 A collaborative exhibition on the planetary life-force known as the Misi-ziibi (Big River, Ojibwe) featuring artists Karen Goulet and Monique Verdin.
Learn More
Upcoming Events
Oct 12, 2023

|

06:00–08:00pm

Aabijijiwan Ukeyat yanalleh Opening Reception

–

Join us Thursday, October 12th for the opening reception of Aabijijiwan Ukeyat yanalleh. Aabijijiwan Ukeyat yanalleh is a collaborative exhibition from artists Karen Goulet (Ojibwe) and Monique Verdin (Houma). Karen and Monique are sisters of the same river, connected by the planetary lifeforce known as the Misi-ziibi (Big River, Ojibwe) near the headwaters in the […]

Learn More