AMRA
All My Relations Arts (AMRA) is a program of the Native American Community Development Institute (NACDI). As a gallery, AMRA is one of the few Midwest hubs for contemporary Native art and an integral place for advancing the careers of Native artists. AMRA is a national platform for the elevation of contemporary Native artists and provides continued support for artists and art professionals. 
Current & Upcoming Exhibitions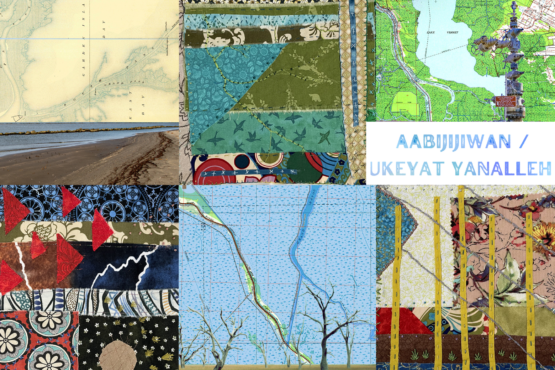 A collaborative exhibition on the planetary life-force known as the Misi-ziibi (Big River, Ojibwe) featuring artists Karen Goulet and Monique Verdin.
Learn More
Call for Artists: Okizi (To Heal)
All My Relations Arts invites you to participate in the group exhibition, Okizi (To Heal). All American Indian* artists are welcome to apply. All works must be original and can be 2D, 3D, video, or performance.
Submission Deadline: 01/07/2024
Learn More
The Mni Art Wall – located in the Pow Wow Grounds coffee shop – is connected to All My Relations Arts Gallery. This exhibit space connects and supports local and emerging artists in our community. Showcase your art on the Mni Art Wall by using our form to submit.
Submission Deadline: 07/15/2023
Learn More