Piitwewetam: Making Is Medicine
Apr 10, 2023 – Jun 10, 2023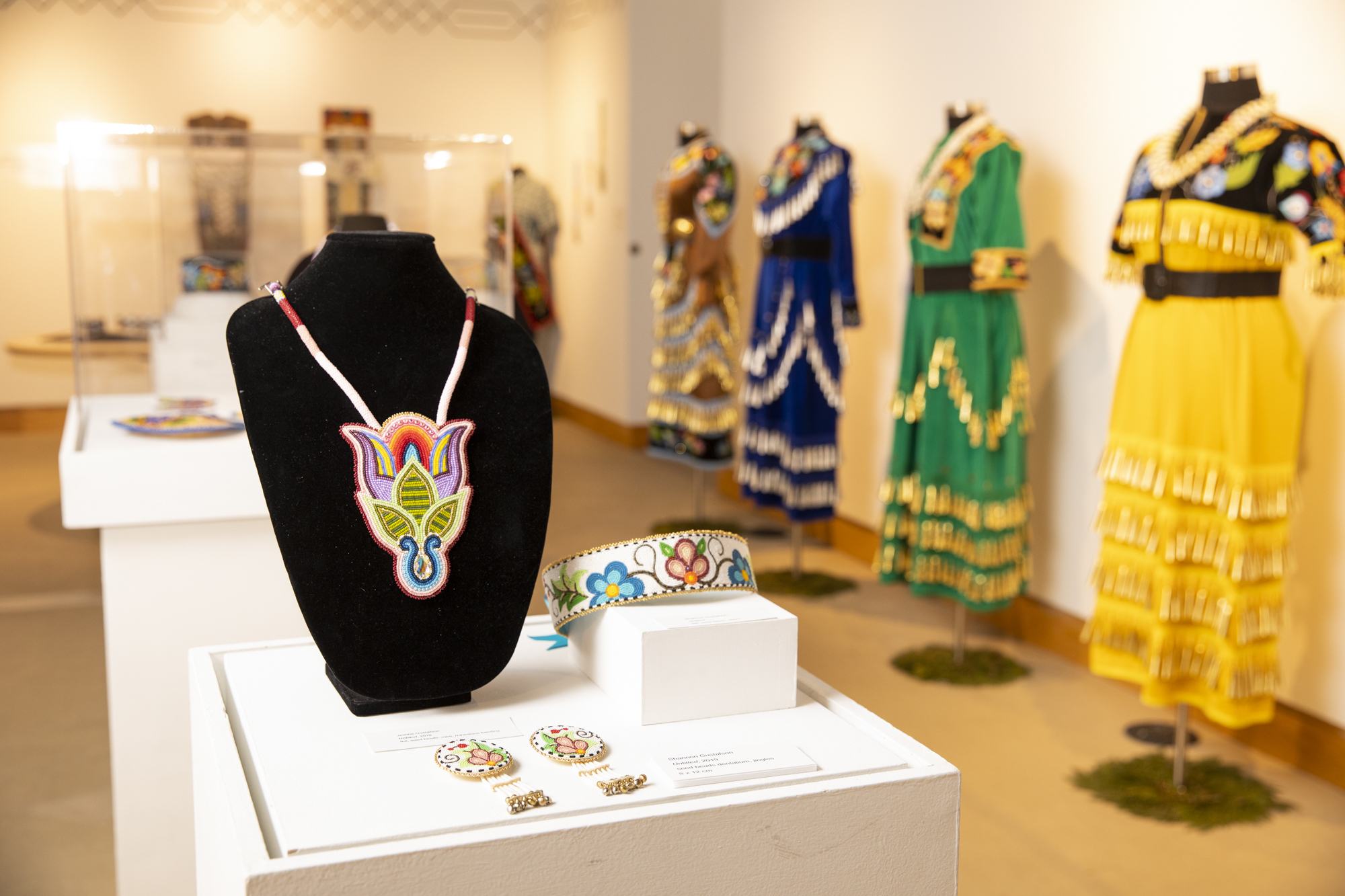 About the Exhibition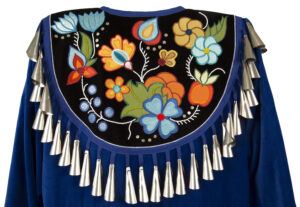 This commemorative art exhibition curated by Leanna and Jean Marshall – presents artwork by the Gustafson family: Shannon, Ryan, Justine, and Jade. The exhibition honors their son and brother, Piitwewetam (Rolling Thunder), also known as the late Jesse Gustafson who traveled to the spirit world after a car accident in 2015.
Piitwewetam: Making is Medicine is an offering from the Gustafson family to each of us. As an Anishnaabe family the act of giving is an integral part of their life. Gifts are offered out of kindness, out of love. To give is to simply offer without the expectation of receiving something in return. When we give, we are enacting a sacred law that acknowledges life. With Anishnaabe tradition, a part of the grief ceremony is gifting. This beautiful exhibition is acknowledging all of the good life, including relationships, teachings, singing, and dancing that Jesse experienced when he was here on Earth. Each piece in this exhibition will be gifted to friends and family. These gifts come from kindness, from a deep love that honors Piitwewetam.
Co-Curated by Jean and Leanna Marshall. Organized and circulated by the Thunder Bay Art Gallery with support from the Ontario Arts Council.
On View: April 10th – June 10th, 2023
Opening Reception: April 13th, 2023
Closing Reception & Curator Talk: June 7th, 2023
Image credit: Blue Jingle Dress, Shannon Gustafson, 2020, 132 x 71 cm, velveteen, cotton, satin, silver sequins, seed beads, jingles. Photo by Tj Turner Pictures. 
View virtual renderings of the exhibition by Tj Turner Pictures: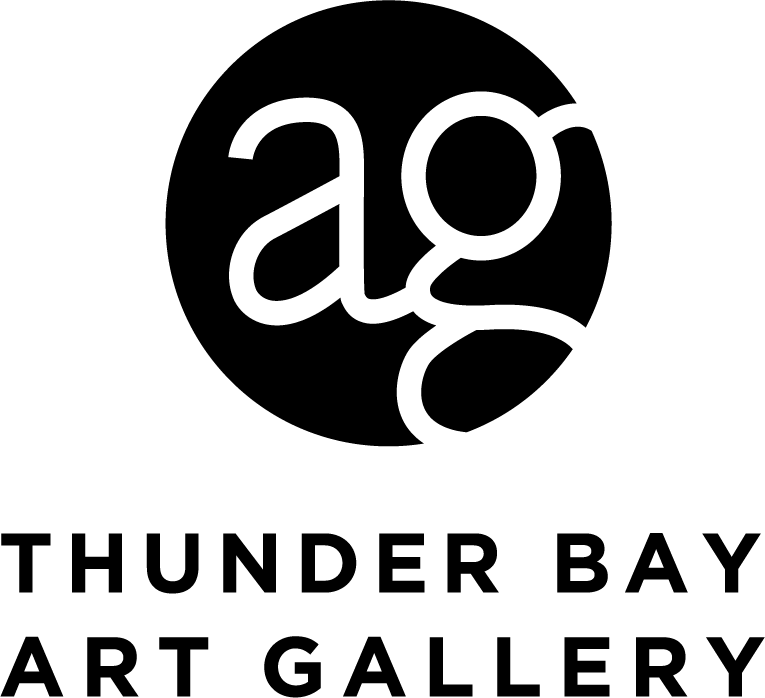 About Guest Curators: Leanna and Jean Marshall
Jean Marshall grew up in Thunder Bay and is a band member of Kitchenuhmaykoosib Inninuwug First Nation (Big Trout Lake). She is a beader and maker of birchbark baskets, moccasins and quill work. Her art practice uses Anishinaabeg traditional art forms. She has been recognized provincially and nationally for her contribution to the arts for her beadwork. Jean has an eye for detail, and this gift is revealed in her work. She loves the land we live upon and uses plant life in her imagery and designs. She is the founder of the Anemki Art Collective (2015–20). Jean has curated four art exhibitions, including Northwestern Ontario Spotlight for Indigenous Fashion Week Toronto (IFWTO, 2020). She was a guest curator for the group exhibition Their Breath in Beads at the Thunder Bay Art Gallery (2019), which featured ten contemporary Indigenous beadworkers. She is proud to be a co-curator for the Piitwewetam exhibition.
Leanna Marshall grew up in Thunder Bay and is a band member of Kitchenuhmaykoosib Inninuwug First Nation (Big Trout Lake). She is a self-taught artist who tells stories of her ancestors and of the land through textiles, performance art and poetry. Leanna writes to express social inequities and demonstrate actions of kind-heartedness to work through the effects of colonial violence. For Leanna, work with community is an opportunity to encourage connection and strengthen relationships with all of our relatives. Leanna's centre is her two daughters who provide much humour and vibrancy to the world. Piitwewetam is her first curatorial experience, which she is proud to have shared with her twin sister, Jean. Leanna is a social worker and is currently studying to become an art therapist.